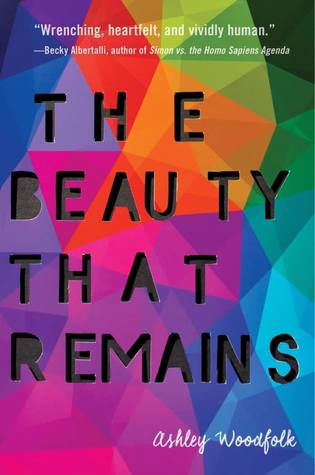 I adore the cover of this book. Not that I choose books by their covers, but if I did, I would choose this one. Plus I heard a lot of great things about it. I picked it up, and ugly cried through parts. It's the story of three teens dealing with the grief of losing three very important people in their lives--a twin, an ex-boyfriend, and a best friend. The way that each teen struggled and dealt with grief in completely different ways felt so real and raw to me. I loved it, in a heart breaking way.
My rating: 5 stars
Summary from goodreads:
Music brought Autumn, Shay, and Logan together. Death wants to tear them apart.
Autumn always knew exactly who she was—a talented artist and a loyal friend. Shay was defined by two things: her bond with her twin sister, Sasha, and her love of music. And Logan always turned to writing love songs when his love life was a little less than perfect.
But when tragedy strikes each of them, somehow music is no longer enough. Now Logan can't stop watching vlogs of his dead ex-boyfriend. Shay is a music blogger struggling to keep it together. And Autumn sends messages that she knows can never be answered.
Despite the odds, one band's music will reunite them and prove that after grief, beauty thrives in the people left behind.