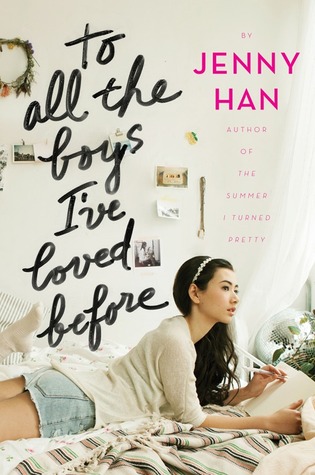 Let me start this by saying, that I LOVE that Netflix has become the platform for fantastic teen books to movie. Jenny Han's
To All the Boys I've Loved Before
has been on my TBR pile since 2015, according to my goodreads account. I committed librarian sacrilege: I watched the movie before I read the book. GASP. I never do this. Like ever. But I needed something cute to watch and I'd been hearing so many great things about it that I had to watch. And it was lovely. And I immediately had to put the book on hold at the library. Of course it had a nice long hold list on it because of the excitement about the movie so it took awhile.
Totally worth it.
My rating: 4.5 stars
Summary from goodreads:
To All the Boys I've Loved Before is the story of Lara Jean, who has never openly admitted her crushes, but instead wrote each boy a letter about how she felt, sealed it, and hid it in a box under her bed. But one day Lara Jean discovers that somehow her secret box of letters has been mailed, causing all her crushes from her past to confront her about the letters: her first kiss, the boy from summer camp, even her sister's ex-boyfriend, Josh. As she learns to deal with her past loves face to face, Lara Jean discovers that something good may come out of these letters after all.